News & Notices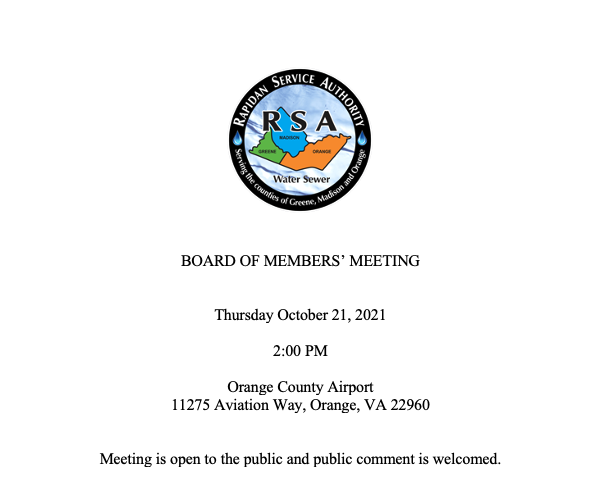 Payment Arrangements
Late penalties and disconnections have resumed. Rapidan Service Authority is aware that many of our customers are struggling to make ends meet during this difficult time. If you are unable to pay the "balance forward" by the due date listed on your bill, please complete the payment arrangement form on our website. Payment arrangements must be made prior to your due date. RSA will consider all applications on a case-by-case basis. If you have questions, please call our office at 434.985.7811 during our office hours - 8am to 5pm, Monday through Friday. Thank you.
Self-Service Center
We offer convenient, online solutions for interacting with your account. View your usage and billing history, update contact information, set up eBilling, and make payments online! Click here for more information.
After-Hours Emergencies
In the event of an after-hours emergency, please call your local office and follow the prompts in order to receive assistance.
Emails sent through this webpage are not monitored continuously after-hours and on weekends/holidays; therefore, it may be some time before we are aware of your problem.
Thank you for assisting us in this regard.