Water Quality Report
Drinking Water Quality Report (Consumer Confidence Report)

Each year we publish a short report that explains where your drinking water comes from and what is in it.
See the 2021 reports posted below. If you have questions or would like a physical copy, please contact our Ruckersville office at (434) 985-7811.
2022 reports will be posted soon.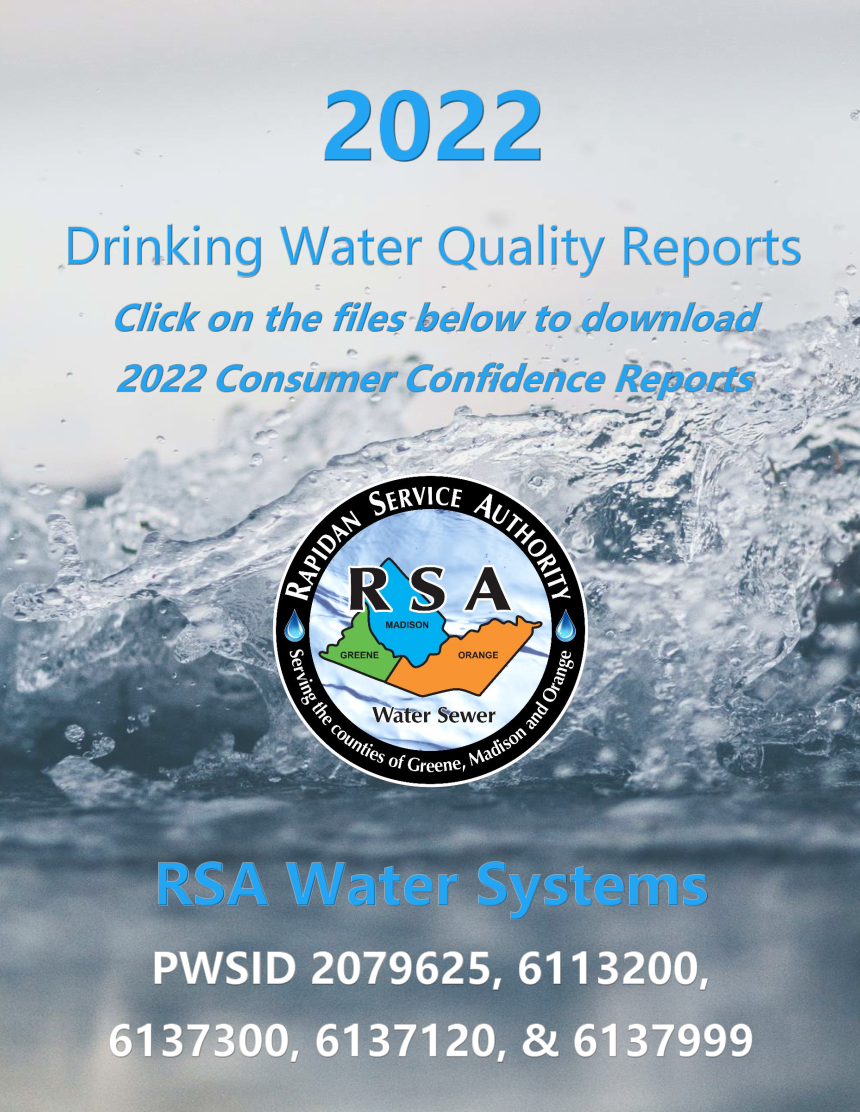 Relevant Documents
2022 Consumer Confidence Reports